If you like to fire up the grill and open up your yard to friends and neighbors, this is the guide you need. We've picked up lots of ideas over the years, from ways to streamline meal prep to having games and activities ready for kids of all ages. We've learned not to take on too much or get too fussy with the food so we can relax and have as much fun as the guests.
Below, with the help of our friends at Jennie-O, we've laid out some of our tried-and-true strategies, like menus that work so well because every component can be prepped in advance and finished whenever you're ready.
Pulling it all together
Give yourself a game plan. So you don't have to think too much about the planning, we've outlined what you can prep ahead at every step of the way, starting up to three days ahead of your party. Check out the schedule on Pinterest.
Opt for a beverage that works for everyone. The Lemon and Berry Coolers are refreshing on a warm, sunny day…and it can be spiked with vodka if that's the way you roll. Keep the two separate so guests can make that choice on their own.
Don't forget about the non-food prep you can do in advance. Gather up everything you'll need for serving the day before: platters, bowls, cutlery, plates, cups, and napkins. Buy (or make extra) ice.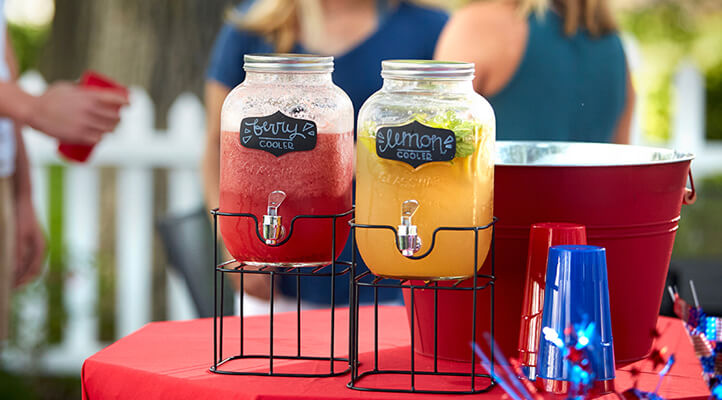 Fourth of July Feast
Fourth of July Feast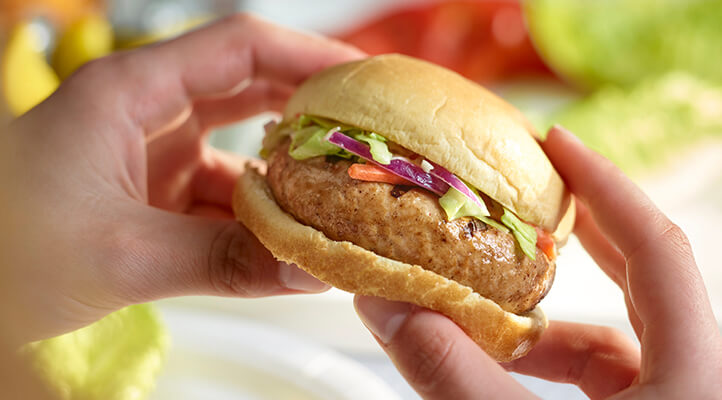 Fourth of July Feast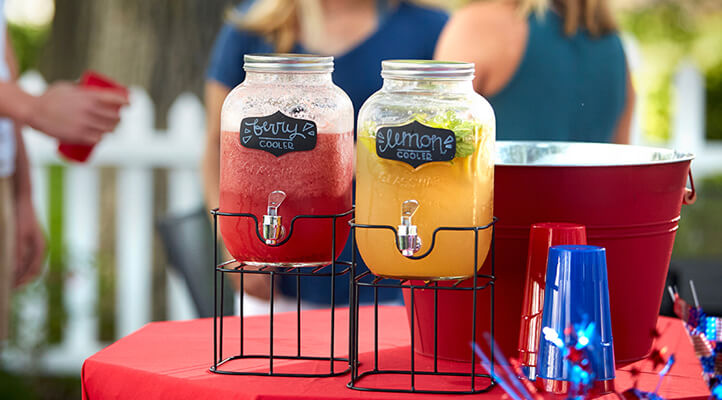 Fourth of July Feast
Fourth of July Feast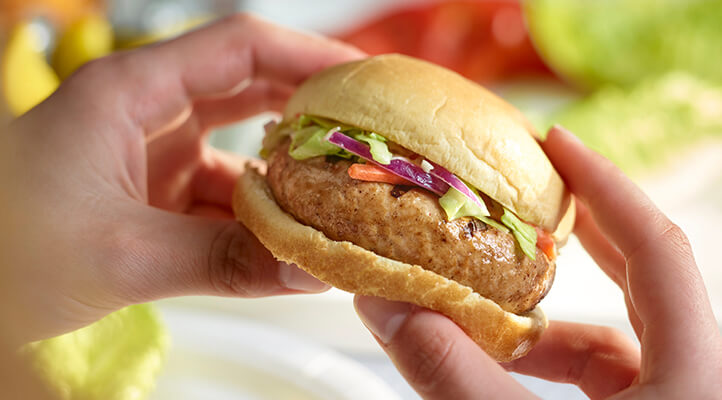 Fourth of July Feast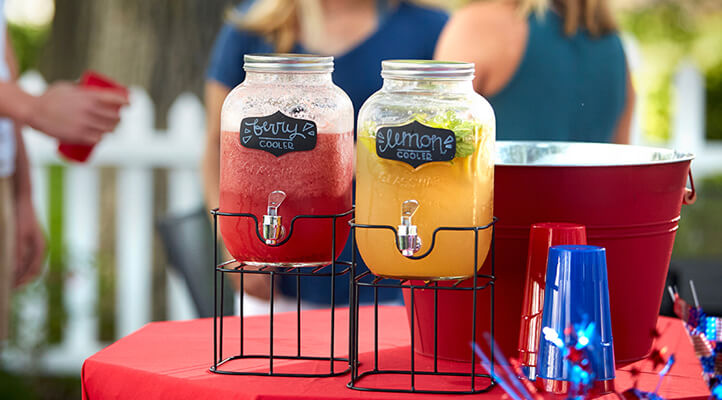 Fourth of July Feast
Plan activities for the kids (or young at heart!).
Candy Toss: Divide everyone into two teams and designate a starting point and finish line. At the starting point, place a bowl of candy. At the finish line, place two empty bowls (one for each team). One person from each team must toss as many candy pieces as possible into the empty team bowl. The first team to transfer all the candy to the bowl at the finish line wins.
Yard Bowling. Decorate cans with red, white and blue paint or strips of duct tape. Set up decorated cans in a pyramid form for yard bowling.
Water Bucket Relay: Divide into teams at a span of 15 feet. Team member #1 will carry pails filled with water from one end of the relay to the other and hand off to the second team member who will then carry the pail back. Team member #2 will hand off to #3 and so on. The first team to cross the finish line wins.
Grill without the guilt with Jennie-O® turkey burgers and franks. You can make a variety of recipes using Jennie-O® fresh ground turkey. Make it super easy on yourself and use Jennie-O® seasoned turkey burgers and uncured turkey breast franks and go wild with toppings.