Everybody needs a Laurie March in their life. That level-headed, aesthetically aware, power drill-owning, honest but not hurtful person who you can turn to with questions like, "Should I attempt refinishing my own kitchen cabinets? Should I do them in teal?" Or "I left the lid off my pellet grill in the rain, and now it won't work – is it dead?" Or with questions about composting, a bad smell that might be coming from the sink, a handyman who said he fixed the thing but didn't fix the thing. There are so many questions that crop up around owning a home – some minor yet nagging, and some with the potential to be quite serious.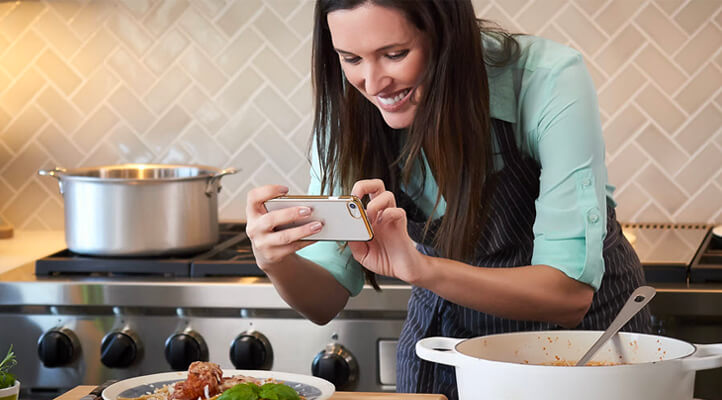 Laurie is a person who not only has most of the answers, but also has all the great sub-contractors, innovative and eco-friendly product lines, and other homeowner gold nuggets at her fingertips. Her expertise and approachability is unusual—but even more so is her curiosity to discover new information, and find solutions to all sorts of issues around all sorts of houses. This set of traits makes her a great on-camera personality in the home improvement TV niche. She's a familiar face around HGTV and Cooking Channel, having starred in series like the House Counselor and Good to Know, and produced countless others. But it also drives her to continue working with real homeowners and their real-life projects.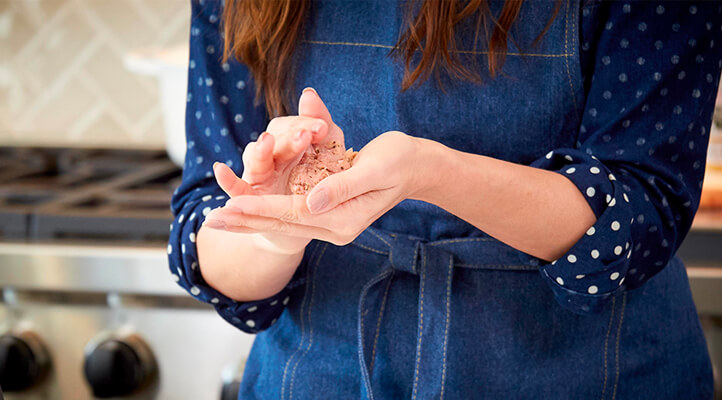 Making turkey meatballs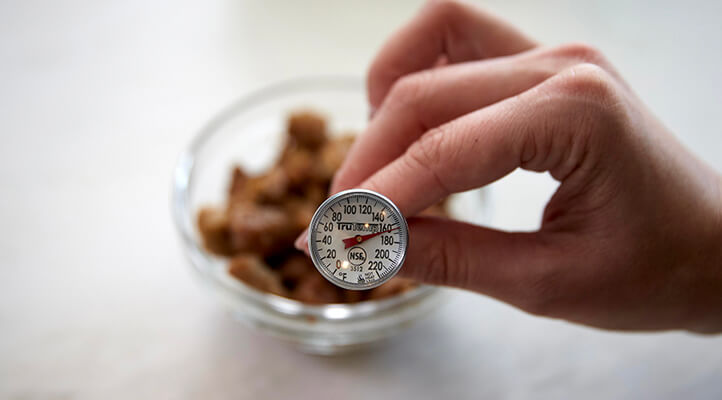 Check temperautre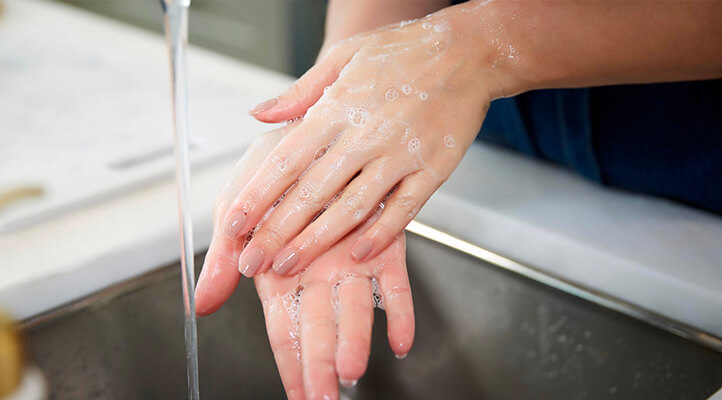 Always wash your hands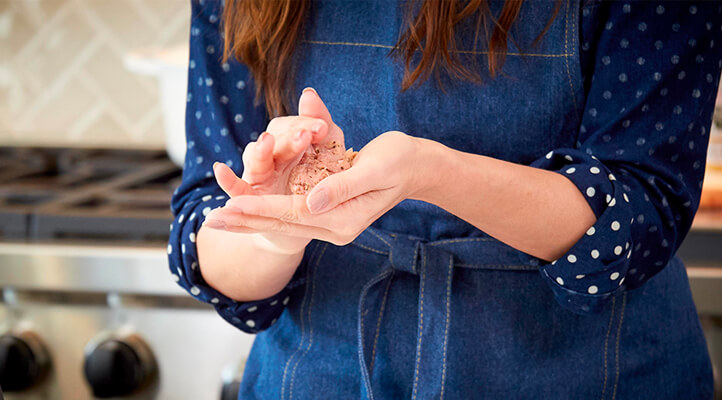 Making turkey meatballs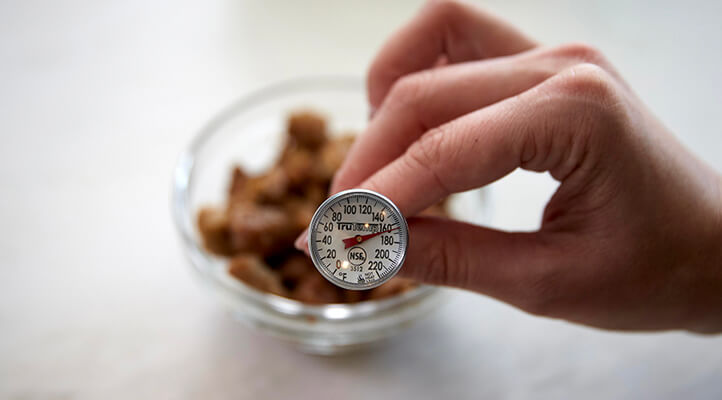 Check temperautre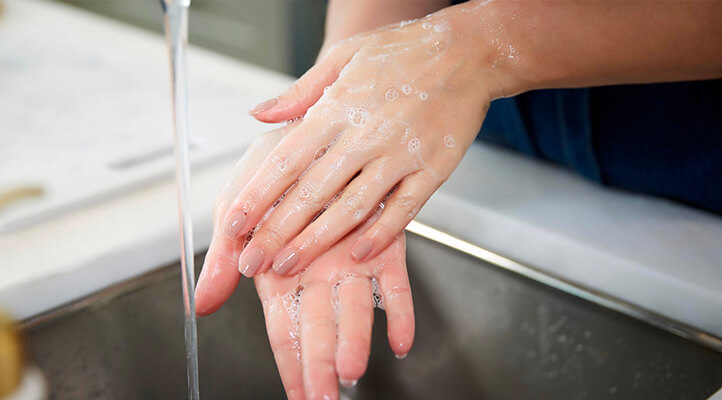 Always wash your hands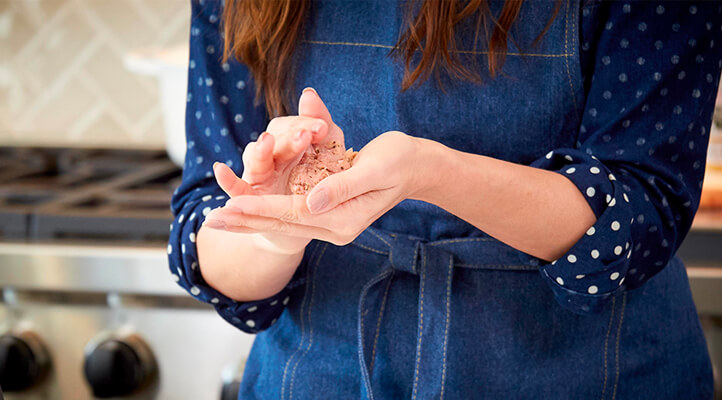 Making turkey meatballs
Her latest independent project, Know How Studios, appealed to us at Jennie-O because it celebrates the journey of becoming better at things in life and around the house –specifically, for our purposes, focused on the kitchen. From simple and safe meal prep to eco-friendly disinfectants to answering that timeless debate "Rag or Sponge?" Laurie has tons of tips and kitchen rituals to share. Before you join on the journey to know more and feel better in your kitchen, here's a bit more info on your new friend and her toolbox.
What's your non-negotiable in a kitchen?
I like having a garbage disposal if your home can deal with it. Mindfully dealing with waste is important to me, so also having the cabinetry that can store receptacles for trash and recycling is so helpful.
But in terms of a non-negotiable for everyone's kitchen? I believe in having a countertop that works hard for you, that you're not overly worried about it scratching or staining, that doesn't need too much maintenance. Also you need a good run of counter space you can really work on. A couple of feet of uninterrupted space that you can unpack groceries, spread out stuff, prep stuff for a meal. I don't have an island so when people say you can't live without an island, I'm like, Yes you can!
What's your favorite new Jennie-O® turkey dish?
I recently got very excited about the turkey sausage and egg breakfast sandwich featuring Jennie-O® all natural* turkey sausage. I have to eat in the morning, so I've tried to prioritize eating a substantial breakfast. I get up at 6 a.m. and by 9:30 I'm like a starving animal. If you don't eat that protein, your brain can't keep functioning. I can't just have yogurt and fruit. Something more substantial makes such a difference in my productivity.
Air fryer or pressure cooker?
Wanna know a secret? I'm kind of terrified of the pressure cooker! An air fryer is in my future, but I'm kind of a nerd– I am truly so happy with my cast iron skillet. I've got several of them, and I just got a Dutch oven for my birthday. A smaller one to make side dishes in –and I made turkey meatballs in it last time I used it. As much as I love efficiency, lately I find myself more drawn to cooking things without a lot of fancy gadgets, learning more traditional methods.
What do you always have in the freezer?
I always have a protein, I always have French fries (I can't help it), and actually I've been really nerding out on cauliflower rice. And ice cream. Duh.
Explain how Know How Studios came to be, and what you're focused on for that project right now.
Know How Studios is a collaboration of friends who got together because we really felt like there were some lost skills that we all wanted to know more about. Whether it was eco-friendly cleaning or canning…or things like learning how to change a tire. Things that past generations had a grasp on, and with the birth of technology, we've lost those skills. It can really feel wonderful to do your own projects – that's why people love to do DIY projects. You really experience so much pride when you tackle these things yourself, and it only gets better when you're surrounded by a community of people who believe in you. That's the heart of what we want to make room for online with Know How Studios!
So, it's a bunch of us who really wanted to celebrate the process. Not everybody's an expert –it's not just about hearing from people who are already an industry expert, it's celebrating people as they go on the journey and come to understand a new skill. Maybe you'll join us there! www.knowhowstudios.com
What from Know How Studios are you excited to bring to the JENNIE-O® Test Kitchen?
Human curiosity is such a gift. All of our contributors and creators follow their nose (and stomach!) into new skills and recipes that inspire us. We look forward to our passion for 'old meets new' processes and ideas joining the Jennie-O team in their exuberant passion for educating new 'foodies' about all the things you can totally cook at home. It's all about creating meals and moments that you can feel good about – even when you're crazy busy. What's not to love about that??
*minimally processed. No artificial ingredients.