Todd Kroeze believes in encore performances. After all, he came back to Jennie-O for the second time four years ago. He is currently a supervisor at the Barron (Wis.) facility, reunited with coworkers who seem a lot more like friends and family than fellow employees.
Barron's population is just shy of 3,500. The outlying areas augment that, but by all accounts, it has the feeling of a small Midwestern town. It's the kind of place where everybody knows your name, and that's just fine with Todd.
"People care about each other here," he said. "We look out for one another."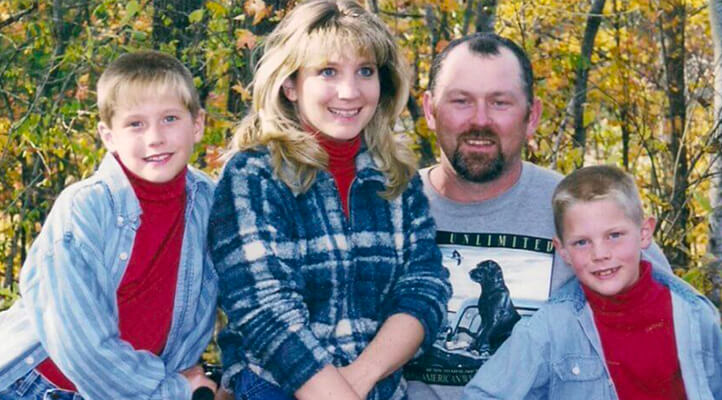 The Kroeze family in 1998.
That was obvious recently when Todd's son Chris made a big name for himself on the NBC hit series "The Voice." Thousands at Jennie-O and Barron cheered and voted for Chris, stopping Todd at work, in the grocery store – pretty much wherever he went – to ask for details. In the end, Chris came in second in season 15 of "The Voice."
It began with a guitar
That's quite an accomplishment for anyone, let alone someone who has never had a music lesson and whose first instrument was "a cheap guitar" intended to keep him away from his father's.
"When the kids were young, we camped a lot. I would always bring my guitar," Todd said.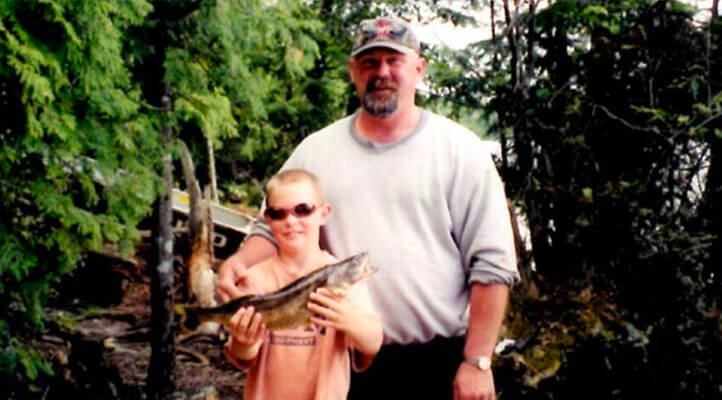 Chris developed an interest in the instrument when he was barely 5. When Todd and his wife finally placed one in Chris' hands, there was no turning back. "He became obsessed with it," Todd said. Chris was an extremely active child who sometimes had difficulty concentrating, according to Todd. He suddenly became focused and settled.
His dad taught him the handful of chords he knew, but Chris learned mostly by ear.
"By the time he was 10, he was playing 'Smoke on the Water,'" Todd said.
Chris began singing in eighth grade, was in a band in high school with his older brother and went to college for music. Even before "The Voice," he made a living as a musician, performing more than 200 shows a year.
"He does weddings, funerals, big shows, little shows. He knows every kind of music, but he's known for Southern rock," Todd said.
Chris hopes the exposure he receives on "The Voice" will allow him to trim back the number of shows he has to do. He's married and the father of two children. "He'd like to be home more," Todd said.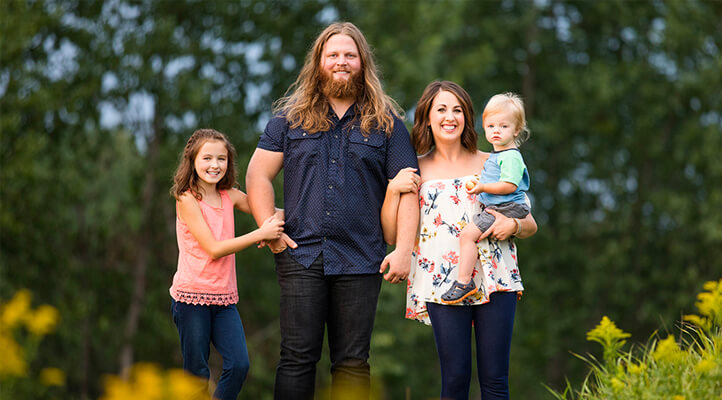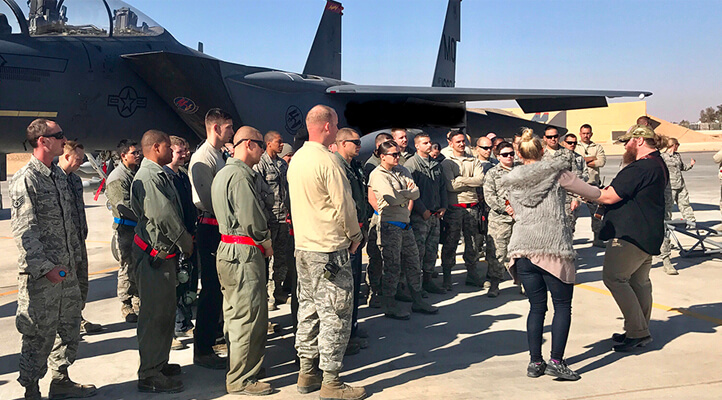 "Our entire company … everyone is so excited here." – Todd Kroeze
Home for Chris is also the Barron area, something that gives this small town and Jennie-O additional bragging rights.
"Our entire company … everyone was so excited here," Todd said. "I had to keep some secrets [about the show]. Everyone wanted to know what was going on," he laughed.
Todd is proud that his younger son is "just a genuine, sweet guy." He takes no credit for his musical prowess, though there are some relatives who are musically inclined. Todd's mother, for example, played the accordion and the piano. There is evidence of musical ability on Todd's wife's side as well.
"It all came together, and Chris is the product of natural ability. It's a desire, a God-given talent," Todd said.
Regardless of what happened during the live round, Todd is convinced of one thing.
His son is a winner.
All photos courtesy of the Kroeze family.