Last year, Jennie-O hosted two summer interns with remarkable stories. Both Paw Wah and Najma Usef emigrated to America after spending their childhoods in refugee camps. Although those two camps were continents apart, in Thailand and Kenya respectively, both young women faced a similar challenge: how to make the transition into adulthood in a brand new culture.
Before she came to Minnesota, Paw Wah had spent her entire life in the Mae La Oon refugee camp on the border between Thailand and Myanmar. Her parents were forced out of their homes in Myanmar because of their religious beliefs. The conditions in Mae La Oon were crowded; there was no electricity. Paw was eleven when, after years of waiting, she, her brother, and their parents had the chance to move to the United States, where they hoped to find educations, job opportunities, and the freedom to practice their faith as they saw fit.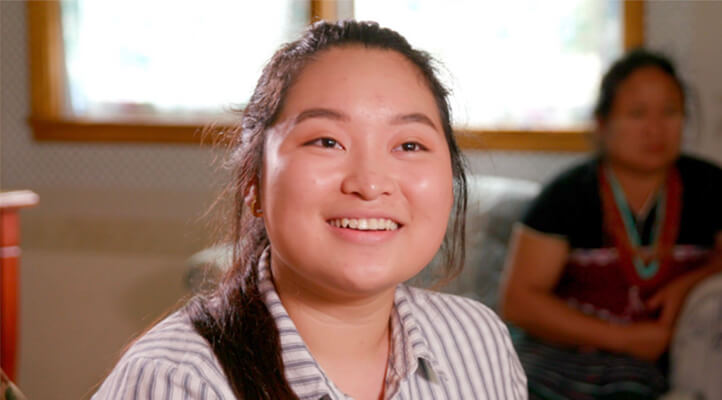 Najma Usef spent much of her childhood in the sprawling Ifo refugee camp in eastern Kenya. The camp, which now accommodates over eighty thousand people, was established in 1991 after thousands fled civil war in Somalia. Ifo is one of four camps that collectively make up the Dadaab refugee complex, with nearly a quarter million residents among them. Ifo has been established for so long that it is the only home many residents know. Intent on escaping a life in limbo, Najma's mother and some uncles managed to emigrate to the United States, leaving Najma in her grandmother's care for several years. Finally, she made the journey when she was ten.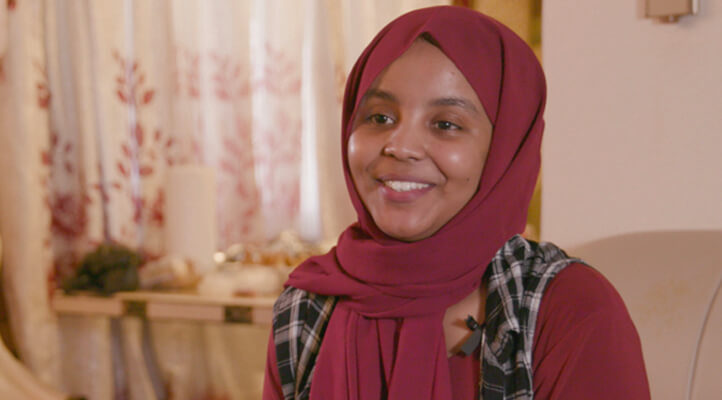 Immigrants often create informal networks that share information about opportunities. Not long after arriving in New York in 2004, Najma's mother, Fardowsa Mohamed, heard that there were job opportunities at Jennie-O in Minneapolis. In 2005, Fardowsa began working at the packaging plant in Willmar, Minn. and still works there today. With that employment, she was able to begin to create a home in America as well as send support to her daughter and mother.
"I remember some kids in the camp didn't have any shoes, and it was so hot," recalls Najma. "Some people didn't have clothes to wear and had little food. But since my mom was in the United States and she could send us money, we were able to eat three meals a day. She works very hard, often taking on extra hours just to support her family. She inspires me every single day."
Finding a feeling of belonging in a new culture can sometimes come down to little things.
Both Paw and Najma had to become fluent in a new language and new cultural styles of interactions. They also had to become familiar with thousands of smaller differences that at first seemed strange. Najma recalls being startled by the automatic doors at the American airport when she arrived. "I was so shocked," she says. "I was like, How did that happen? My mother just said, 'That's just how it's made. Welcome to America.'"
"The environment in Minnesota was so different from Thailand," remembers Paw. The cold and the snow were a revelation; nothing smelled the same. In the Mae La Oon camp, her home had been made of bamboo, with a roof of leaves; here the small apartment her family initially lived in was full of surprises. She had never seen a refrigerator before. Examining the apartment's bathtub for the first time, she remembers thinking, How do you take a bath in this thing? In the camp, she had been used to washing with buckets of water drawn from the muddy Yuam River.
Finding a feeling of belonging in a new culture can sometimes come down to little things. Najma became a fan of chocolate bars and learned to enjoy the time-honored teenage practice of shoe shopping at the mall. Paw adopted a new favorite food: pepperoni pizza.
Attending local public schools, both young women worked hard to become fluent in English. "I tried to practice English as much as I could, even though I often pronounced things wrong," says Paw. With the help of ESL classes, Paw's comprehension soon outpaced her parents'. Within a year, she found herself translating for her mother when they went out to stores or restaurants.
Integrating into a new culture inevitably presents new tensions and struggles. Young immigrants like Paw and Najma often become ambassadors twice over: for the Americans they meet at school, at work, and in the community, they're expected to provide insights about the traditions and beliefs of the place they came from. But since they often assimilate faster than their parents, they often also find themselves teaching their elders about American youth culture. It's a never-ending process, finding a balance between keeping the family's connection to its culture of origin and creating an adult identity in a new home.
As they approached their senior year at Willmar High School, Paw and Najma were encouraged to apply for the Step-Up internship program at Jennie-O. Offered at several different Hormel office locations, these positions provide paid professional experiences to low-income high school students. To date, Step Up students have worked in several departments at the company, including research and development, human resources, operations, and consumer insights. During their internships, Paw worked in the communications department and Najma helped out in accounting.
"The people here at Jennie-O were really nice," Paw says. "That made the adjustment pretty easy. Everyone helped when I needed it."
Toward the end of their internships, both Paw and Najma had a chance to sit down for a long talk with Jennie-O President Steve Lykken.
"After hearing their stories, all I could think of was the amount of courage they displayed," Lykken said of the meetings. "They overcame difficult conditions and showed such persistence. I'm so proud to be part of an organization where these women can bring their skills and talents. I personally feel strongly that diverse cultures bring a richness to our company, our community, and even our personal lives."
As Paw and Najma told him about their journeys, one thing surprised him.
"After seven years here," he had asked Paw, "what is your favorite thing about Minnesota?"
"Well," she said, "I do like the variety of the weather, especially the winter. In Thailand you can't really find snow. I'm liking the cold weather."